Electoral Integrity in America: Securing Democracy (Paperback)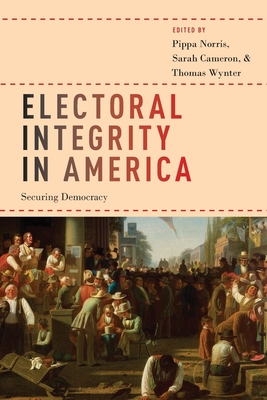 Email or call for price.
Usually Ships in 1-5 Days
Description
---
Concern about the integrity of American elections did not start with Trump's election; flaws in procedures have gradually grown during recent decades. The contemporary tipping point that raised public awareness was the 2000 Bush v. Gore Florida count, but, the 2016 campaign and its aftermath clearly worsened several major structural weaknesses. This deepened party polarization over the rules of the game and corroded American trust in the electoral process. Disputes over elections have proliferated on all sides in Trump's America with heated debate about the key problems--whether the risks of electoral fraud, fake news, voter suppression, or Russian interference--and with no consensus about the right solutions. This book illuminates several major challenges observed during the 2016 U.S. elections, focusing upon concern about both the security and inclusiveness of the voter registration process in America. Given the importance of striking the right balance between security and inclusiveness in voter registration, this volume brings together legal scholars, political scientists, and electoral assistance practitioners to provide new evidence-based insights and policy-relevant recommendations.

About the Author
---
Pippa Norris is ARC Laureate Professor of Government and International Relations at the University of Sydney, Paul McGuire Lecturer in Comparative Politics at Harvard University, and Director of the Electoral Integrity Project. Sarah Cameron is Senior Research Associate and the Electoral Integrity Project Manager at the University of Sydney. Thomas Wynter is Senior Research Associate at the Electoral Integrity Project and Program Manager of the Perceptions of Electoral Integrity survey.