Nature and History in American Political Development: A Debate (Alexis de Tocqueville Lectures on American Politics #1) (Paperback)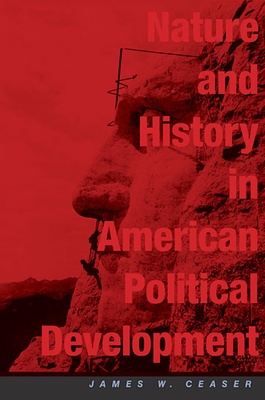 Email or call for price.
Usually Ships in 1-5 Days
Description
---
In this inaugural volume of the Alexis de Tocqueville Lectures, political scientist James Ceaser traces the way certain ideas, including nature, history, and religion--which he calls foundational ideas--have been understood and used by statesmen and public intellectuals over the course of American history, from the Puritans to the current day. Ceaser treats these ideas not as pure concepts of philosophy or theology, but rather as elements of political discourse that provide the ground or ultimate appeal for other political ideas, such as liberty or equality. At times, they have critically influenced the course of American political development, offering various opportunities and constraints for political leaders. Ceaser traces the histories of these ideas and their relation to other ideas, to practices, and to the fortunes of successive partisan regimes. Three critical commentators--historian Jack Rakove and political theorists Nancy Rosenblum and Rogers Smith--challenge Ceaser's arguments in several ways. They suggest that other ideas may be considered foundational, and they prod him to clarify further how foundational ideas work politically. Ceaser responds with vigor, and the result is a spirited debate about large and enduring questions in American politics.