The Boy's Book of Adventure: The Little Guidebook for Smart and Resourceful Boys (Spiral)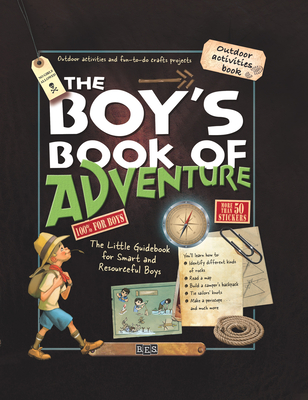 Description
---
Here's an exciting book packed with facts about nature, ideas for outdoor activities, and fun-to-do crafts projects that will keep boys interested and busy all year round. It's filled with color illustrations and diagrams that teach kids--
How to recognize different kinds of insects and observe their activities How to identify different kinds of rocks How to read a topographic map How to construct a camper's backpack How to tie sailors' knots How to build a periscope . . . and much more
Camping advice and instruction includes ways to protect against the weather, first-aid for injuries, advice on using a compass, tips for studying the night sky, identifying birds, and much more. The book's wide array of topics and sturdy construction makes it an ideal outdoor companion for hiking and camping excursions. An elastic band bound into the back cover can be stretched over pages and used as a place marker. Color illustrations on every page.