Dog Ate My Mad Libs (Paperback)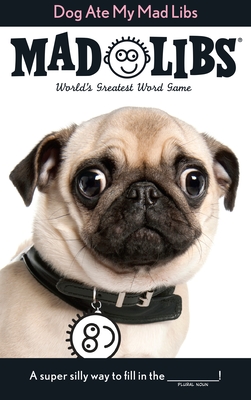 $4.99
Usually Ships in 1-5 Days
Description
---
A Mad Libs perfect for dog lovers! Featuring original stories inspired by man's best friend, this book is an incredible activity for both pups and their people.
Mad Libs is the world's greatest word game! Follow the ridiculously simple instructions to create 21 hilarious fill-in-the-blank stories that are fun for dog lovers everywhere. Play alone or in a group! Mad Libs are a perfect family fun activity and a great gift for kids of all ages and anyone who likes to laugh.
About the Author
---
Mad Libs is the world-famous word game that has been delighting fans of all ages since its invention in the 1950s by Roger Price and Leonard Stern. Fill in the blanks of a Mad Libs with any words you choose, and become the author of your own story!