Sam Gets Adopted: Finding A Forever Home (Hardcover)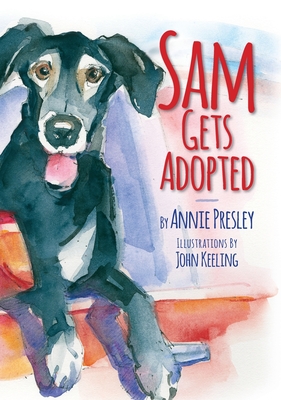 $18.00
Usually Ships in 1-5 Days
Description
---
Snuggle up to read this tears-to-smiles story about an older black dog who lingered for over a year in an animal shelter cage. He waited patiently to be rescued while watching fancy dogs and little puppies being quickly adopted. No one even took a second glance at this scared and lonesome old guy who wanted a family of his own.
Finally, one little girl noticed his smile and asked if he could go outside to play. She and her family saw that Sam was sweet and knew some pretty good tricks. He could catch a flying carrot and loved to play fetch with a tennis play. He was even potty trained They snuggled with him and he was soon giving them kisses. His tail just could not stop wagging. They all fell in love and adopted him that very day. Away Sam went to his Forever Home with his Forever Family.
Learn about the family's joy in rescuing this handsome guy, and the affirming change in Sam, who had been so sad and lonely in the shelter. It is an uplifting and inspirational story about second chances. The book will capture the heart of kids of all ages; a true story of Annie Presley's family dog. If you like Good Dog, Carl or Oh No, George you will love Sam Gets Adopted
Beautifully illustrated by John Keeling who drew Hallmark cards for 29 years, and is currently illustrating additional books in the Sam Series. Learn more about Annie at www.AnniePresley.guru and see John's work at www.JohnKeelingpaintings.com.
The book will capture the heart of kids of all ages. Read it to your dogs and cats and fishes and birds and rabbits and all of your other pets and friends Read it again and again and again. It's a great gift too