Soaring Soren: When French Bulldogs Fly (Hardcover)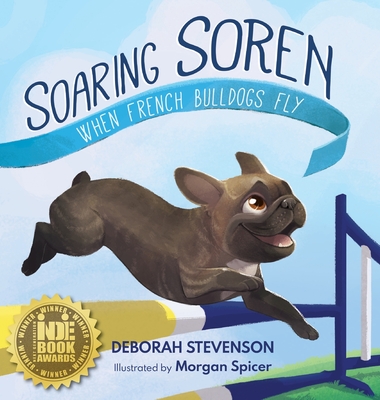 $19.95
Usually Ships in 1-5 Days
Description
---
"His legs are too short " "His head is too big "
Soren the French Bulldog is an unlikely champion in the athletic sport of dog agility, or so many people think. But Soren has something his critics can't readily see: belief in himself. With that, and the support of his friend Deb, Soren sets out to prove that champions come in all shapes and sizes.
The inspiring true story of a little dog with a big dream and an even bigger heart.
"Soaring Soren helps teach children that with a little hard work, if they can dream it, they can achieve it. A wonderful message and a delightful book." Feathered Quill
THIS SECOND ANNIVERSARY EDITION CONTAINS PHOTOS OF THE REAL SOREN