Mary: A Novel (Hardcover)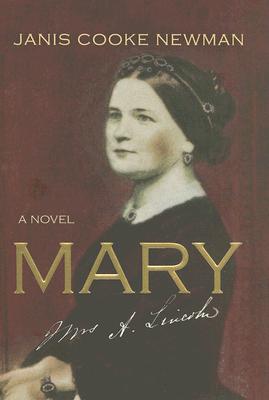 Email or call for price.
Special Order - Subject to Availability
Description
---
An engrossing novel about Mary Todd Lincoln one of history's most misunderstood and enigmatic women.
Writing from Bellevue asylum where the shrieks of the other inmates keep her awake at night a famous widow can finally share the story of her life in her own words. From her tempestuous childhood in a slaveholding Southern family through the opium-clouded years after her husband's death, we are let into the inner, intimate world of this brave and fascinating woman.
Intelligent, unconventional and, some thought, mad she held spiritualist seances in the White House, ran her family into debt with compulsive shopping, negotiated with conniving politicians, and raised her young sons in the nation's capital during the bloodiest war this country has ever known. She was also a political strategist, a comfort to wounded soldiers, a supporter of emancipation, the first to be called "First Lady," and a wife and mother who survived the loss of three children and the assassination of her beloved husband.
Interwoven with her memories of the past, she describes life in the asylum, where the treatment for lunacy is bland food, cold baths, and the near-lethal doses of chloral hydrate. It is here where we meet her friends, the anorectic Minnie Judd, who is starving herself to win the affection of her beautiful husband; and to Myra Bradwell, the suffragist lawyer who helps her win her freedom.
A dramatic tale filled with passion and depression, poverty and ridicule, infidelity and redemption, this is the unforgettable story of Mary Todd Lincoln.
About the Author
---
Janis Cooke Newman is the author of the memoir, The Russian Word for Snow, published in the U.S., Germany, and Australia. Her travel writing has appeared in publications such as the "Los Angeles Times," "Salon," the "San Francisco Chronicle," and the" Dallas Morning News." She lives in Northern California, where she teaches writing classes at the renowned independent bookseller, Book Passage. Mary" "is her first novel.
Praise For…
---
Praise for Janis Cooke Newman:

"The Russian Word for Snow [is] a nail-biting adoption saga with a happy ending."
— People

"Lovely, image-laden prose...lingers in the reader's mind."
— Publishers Weekly

"…about the alchemy of desire, courage, grace…[Her] story is compelling. It is poetry. It is true. It held me transfixed as I read."
— Beth Kephart, author of the 1998 National Book Award finalist A Slant of Sun