Mechanisms of Genome Protection and Repair (Advances in Experimental Medicine and Biology #1241) (Paperback)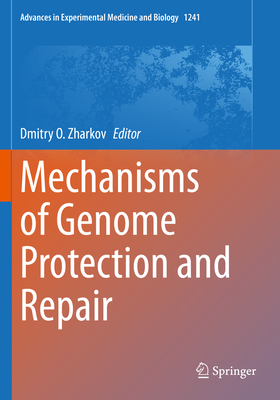 Email or call for price.
Special Order - Subject to Availability
Description
---
DNA is under constant challenge from environmental and endogenous metabolic assaults. Several layers of defence and repair systems allow cells to maintain stable genomes; in humans, dysfunction of these systems leads to cancer, neurodegeneration, and other pathologies. At the same time, recently it had emerged that targeted and regulated DNA damage and repair is a mechanism underlying several important cellular processes such as epigenetic demethylation and immunoglobulin gene diversification. The present collection of papers is aimed to cover new developments in the area of protective and regulatory mechanisms associated with DNA damage. The mechanisms ruling the recognition of damaged nucleotides against the vast background of normal ones are reviewed. The role of extended non-catalytic domains that are often found in eukaryotic DNA repair proteins in contrast to their downsized, catalytic-only bacterial counterparts is discussed. Among the proposed subjects are the regulatory functions of bulky covalent modifications such as poly(ADP)ribosylation and ubiquitylation in DNA damage response, especially in the context of chromatin remodelling. As opposed to DNA repair, damage tolerance allows cells to replicate with lesions in the genome; the enzymes responsible are also covered. Finally, we present examples of modern multilevel understanding of the cell function and malfunction in the wake of genotoxic assaults such as oxidative stress, abiotic environmental stress, and DNA-damaging plant toxins.
About the Author
---
Dmitriy Zharkov is the head of the Novosibirsk State University laboratory of protein engineering. He is a leading specialist in the field of fundamental mechanisms of DNA damage, DNA reparation and cell response to genotoxic stress. He has discovered several ferments of human reparation, defined special structures of some DNA-glycosylases and developed the theory of substrate specificity of ferments that recognize nucleic acids as dynamic multi-stage process.